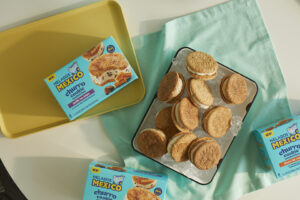 When it comes to satisfying kids' appetites with wholesome yet delicious treats, the struggle is real. The grocery store aisles are often overflowing with countless options, making it tough for parents to pick the perfect snacks. But fret not, because at the 2023 Parents Best Food Awards, they've done the taste-testing for you. Among the cream of the crop in family-friendly foods, one standout star was our Churro Cookie Sandwich with Vanilla Ice Cream and Chocolate Pieces.
Flavor, Appeal, and Convenience:
Parents panel of experts and editors carefully considered a myriad of factors when selecting our 2023 Parents Best Food Award winners. The Churro Cookie Sandwich with Vanilla Ice Cream and Chocolate Pieces hit all the right notes in terms of flavor, appeal, and convenience.
Here's what sets us apart:
• Flavor: With cinnamon-dusted churro-flavored cookies and chunks of chocolate in the ice cream, it is clear why it appealed to everyone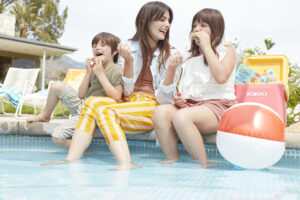 • Quality Ingredients: They take pride in using high-quality ingredients, like real cream, real sugar and real milk chocolate pieces, ensuring that you're not just indulging in a treat but savoring the real deal.
• Convenience: The individually wrapped ice cream bars and paletas make snack time a breeze. Whether it's an after-school treat or a quick refresher on a hot day, Helados Mexico's convenience factor is a win for busy parents.
Our panel of young taste-testers, aged one to twelve, couldn't get enough of Helados Mexico's flavors. Their enthusiastic feedback was a testament to the brand's appeal to children of all ages. It's not just ice cream; it's a joyful experience that brings smiles to little faces.
Helados Mexico's triumph at the 2023 Parents Best Food Awards is a testament to their commitment to delivering exceptional flavors, convenience, and an authentic taste of Mexico. When you reach for a Helados Mexico treat, you're not just reaching for ice cream; you're embarking on a culinary adventure that brings joy to your family.
So, next time you're at the grocery store, keep an eye out for Helados Mexico. It's more than just a frozen dessert; it's a A Flavor Fiesta™ that delights taste buds and puts smiles on faces. Enjoy an authentic Latin treat, right from your freezer!